A New York Times Bestseller! Everyone has a reason to fear the boy with the gun. 10:00 a.m. The principal of Opportunity, Alabama's high school finishes her speech, welcoming the entire student body to...
More...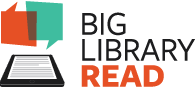 Title available through October 27th.
Visit Biglibraryread.com to join the discussion.
Note: Contains mature themes/language.